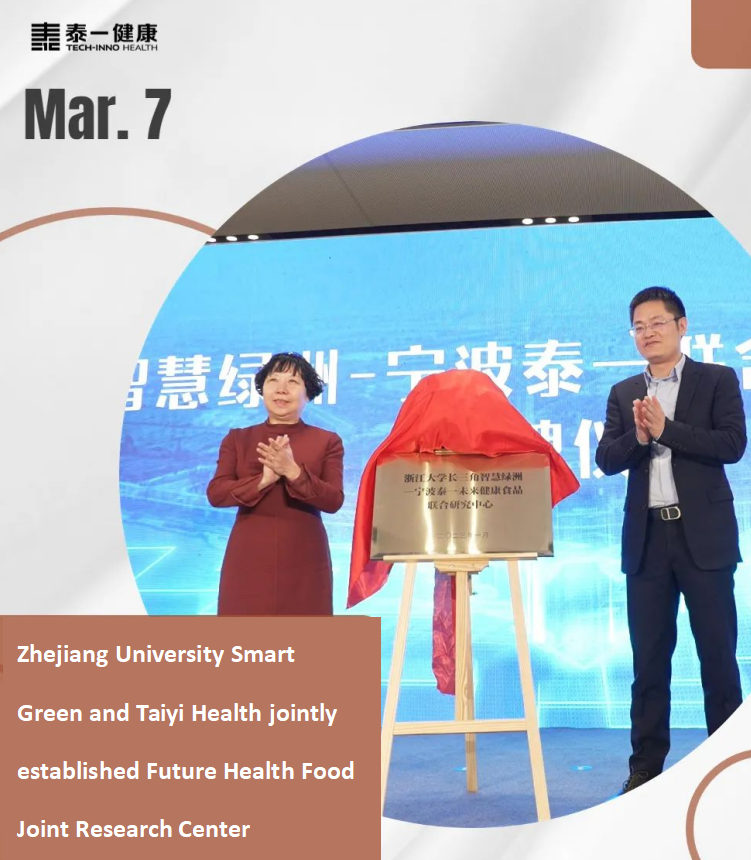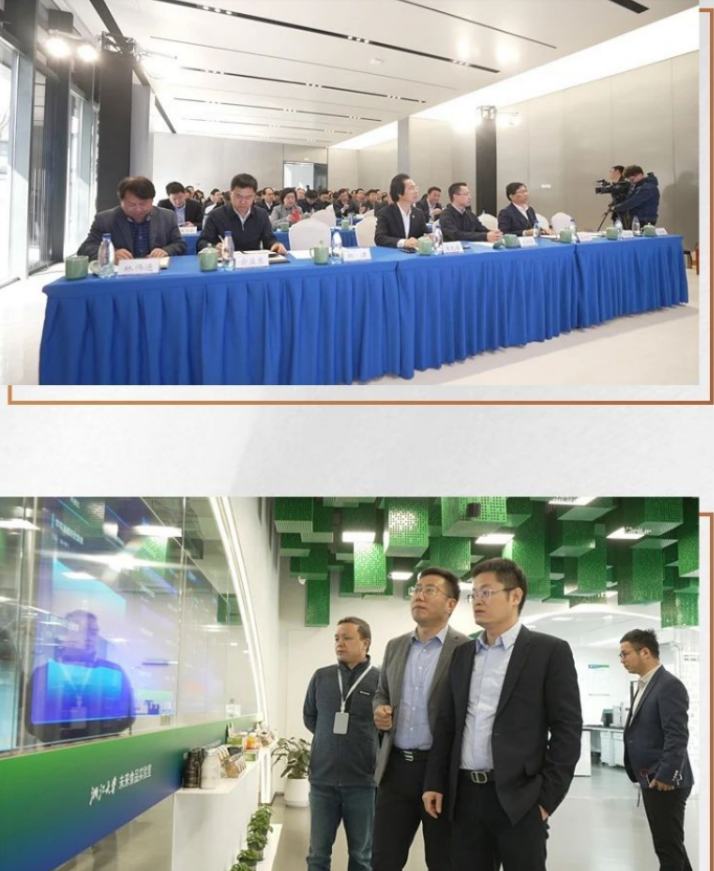 On March 7, Taiyi Health and Zhejiang University Yangtze River Delta Wisdom Oasis Innovation Center held a grand signing ceremony in Jiaxing Xiangfudang Science and Technology Innovation Green Valley Future Health Food Joint Center" was officially inaugurated. This marks a new stage of development for Taiyi's research construction.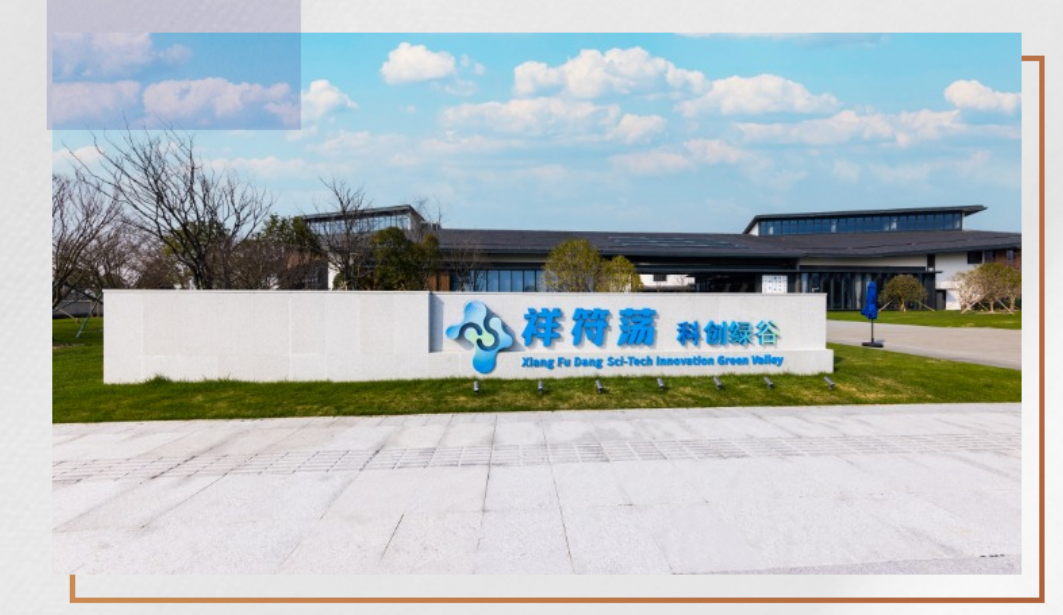 Zhejiang University Yangtze River Delta Smart Oasis Innovation Center
The Smart Oasis project is oriented to the world's science and technology frontier and national major needs, supporting the integrated development of the Yangtze River Delta region and the construction of ecological green integration demonstration zone. It is a high-powered innovation platform with the legal personality of an independent institution, jointly built by Jiaxing City, Zhejiang Province, Jiashan County People's Government and Zhejiang University.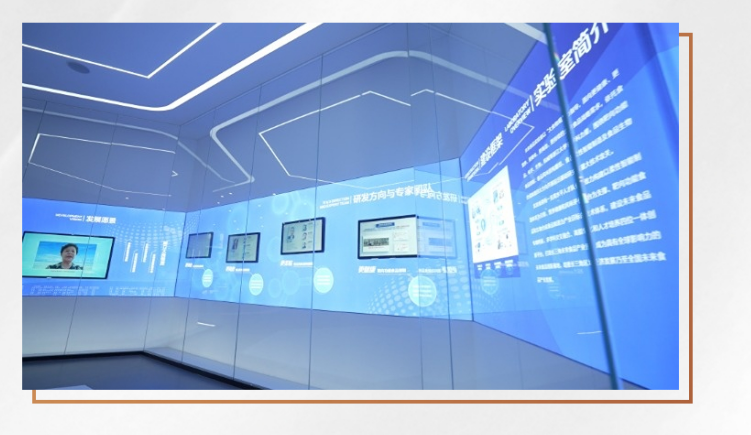 Exhibition Hall of Xiangfudang Innovation Center
The project is operated and managed by Zhejiang University, which works together with industry leaders to solve technical problems with green technology as the core, focusing on building a number of high-level international and interdisciplinary laboratories for future food, future health, future design, future environment, future city, etc., and contributing knowledge and technology to the implementation of the Yangtze River Delta regional integrated development strategy.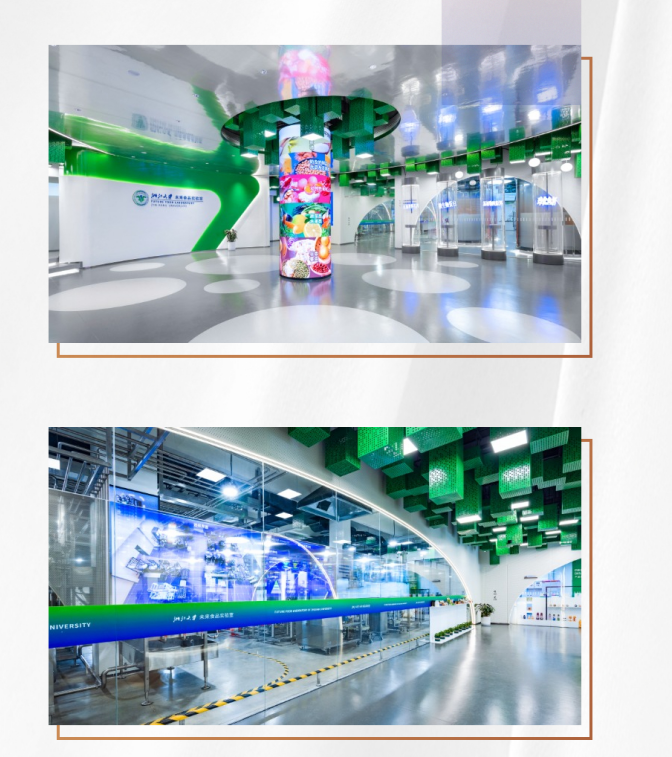 ZJU-Future Food Lab
Future Food Lab is an important scientific and technological innovation platform of the Yangtze River Delta Wisdom Oasis Innovation Center of Zhejiang University. It is mainly guided by the "big food concept" and focuses on frontier basic research and major technology research in the directions of targeted functional food creation, food flavor texture restructuring, food flexible intelligent manufacturing, food biosynthesis manufacturing, etc.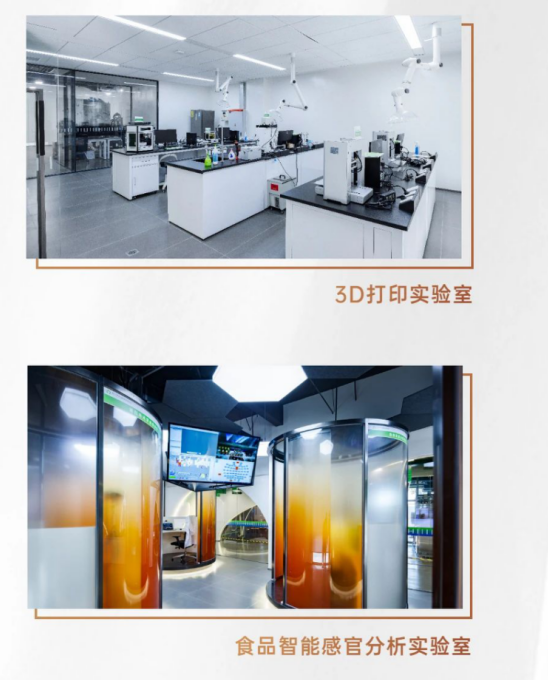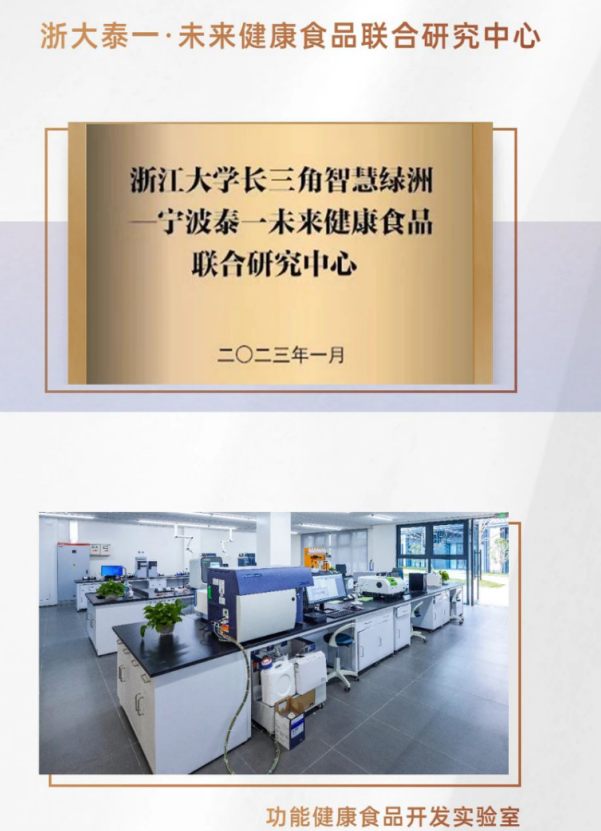 The research center will focus on the application research of natural products in health food, in-depth functional efficacy mechanism exploration, nutritional metabolomics analysis and cross-field multi-technology combination innovation research.
At the same time, combined with the talent advantage of Wisdom Oasis, Taiyi Health will conduct in-depth exploration of raw materials and technology around the demands of health, deliciousness, precision and nutrition, further promote the scientific application of natural products, provide more professional technical advice and theoretical support for brand customers, and empower product development.
Over the years, Taiyi has always been deeply involved in the health field and has been developing and innovating. With 34 years of experience and R&D precipitation in the natural herbal raw material industry, the company has been promoting herbal raw material innovation, technological innovation, health product dosage form innovation and category innovation by taking advantage of its own core raw materials and core technology, and at present, the company has set up four major development centers and ten laboratories from natural raw materials, functional finished products, product evaluation to technology transformation, to serve as a gatekeeper for innovative products through high performance and high quality Through high performance and high quality R&D means, we can solve customers' technical problems and meet consumers' scientific health pursuit. In the future, we will continue to cultivate the health field, with scientific research and development path, strict control system, differentiated market positioning, rich business experience, to provide customers with professional health services