On 16 August 2022, Deputy Secretary Yang of the Shaoguan Municipal Party Committee, Deputy Chairman Wu, Executive Vice Chairman of the Municipal Federation of Trade Unions, Secretary Gao of the Wengyuan County Party Committee and Chairman Chen of the County Federation of Trade Unions visited Guangdong Qingyunshan Pharmaceutical Company Limited to conduct a research - "on promoting the reform of industrial workers' team building in the new era", Qingyunshan The deputy general manager of Qingyunshan Pharmaceuticals, Mr. Liu, and the production director, Mr. Wang, accompanied the leaders to visit the company site and introduced the intelligent production line, the workers' home and the party activity centre in the company's second phase production workshop.
Visit to the automated intelligent manufacturing line of Qingyunshan Pharmaceutical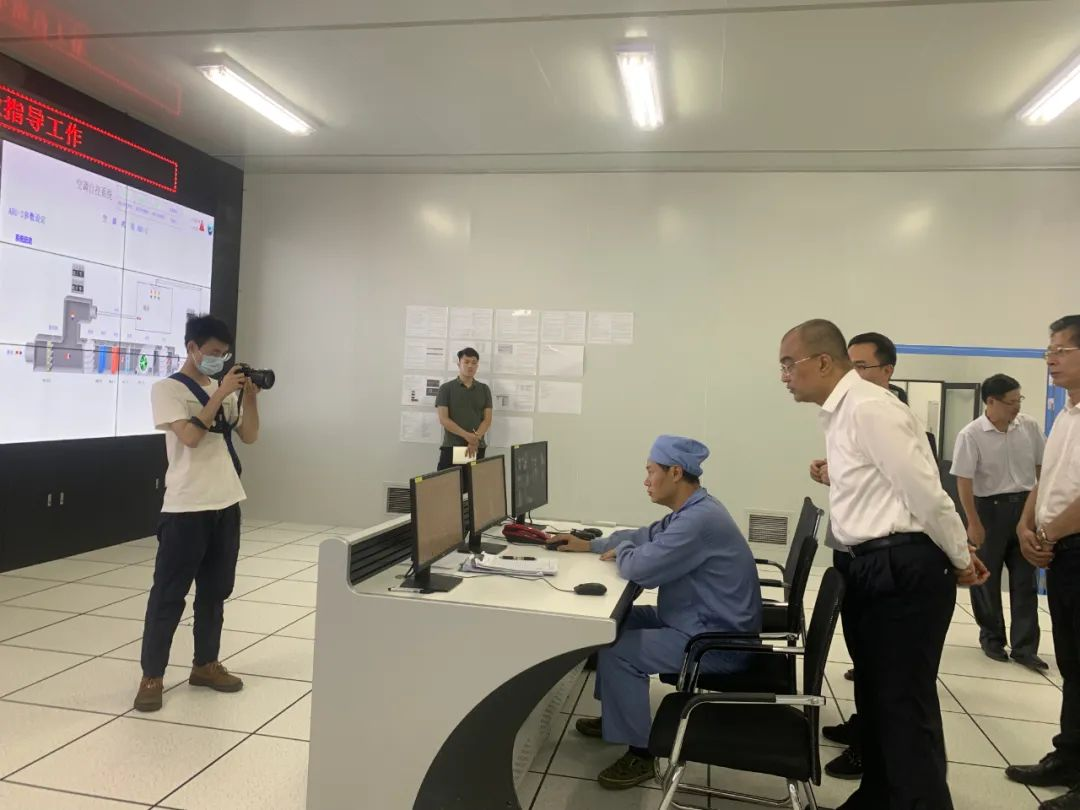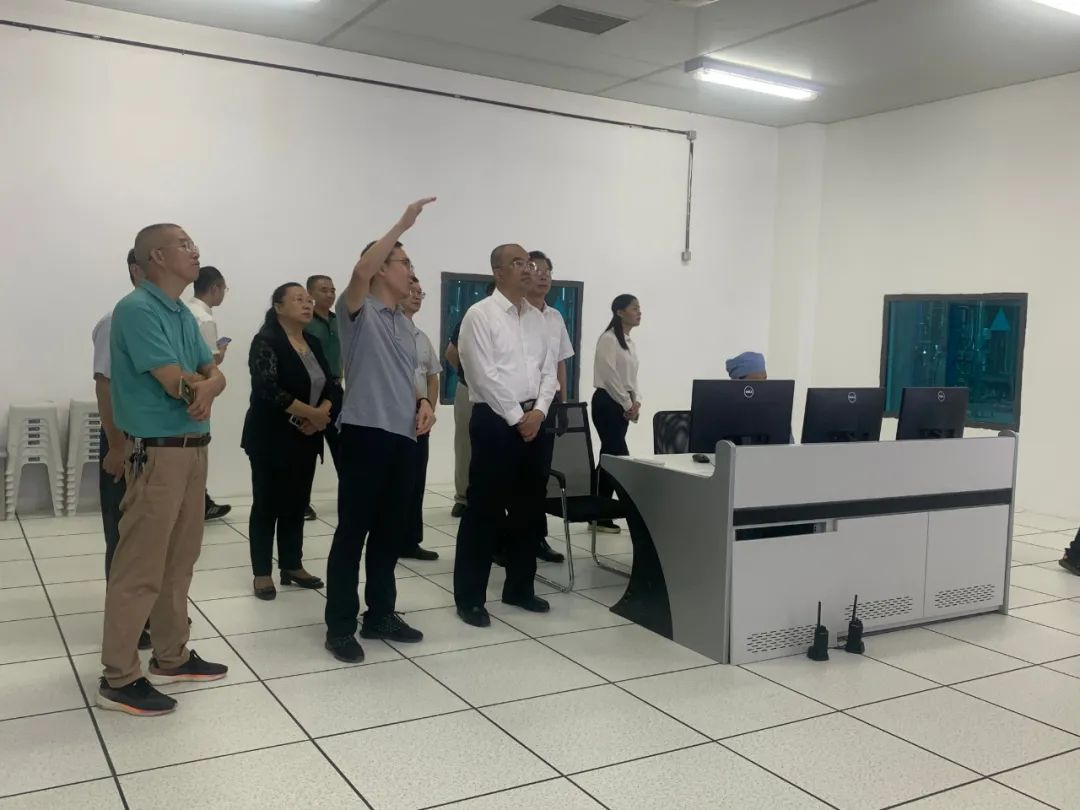 In the subsequent exchange, Qingyunshan Pharmaceutical introduced the situation of our industrial workforce construction reform work and the next phase of the main work deployment in three aspects: 1.
1、Adhering to soul-casting and leading to improve the political status of industrial workers.
2、Innovate the guarantee and incentive mechanism to enhance the economic status of industrial workers.
3、Promote the spirit of model workers and craftsmen to improve the social status of industrial workers.
Visit to learn about the innovation studio, doctoral workstation, party building and women's work committee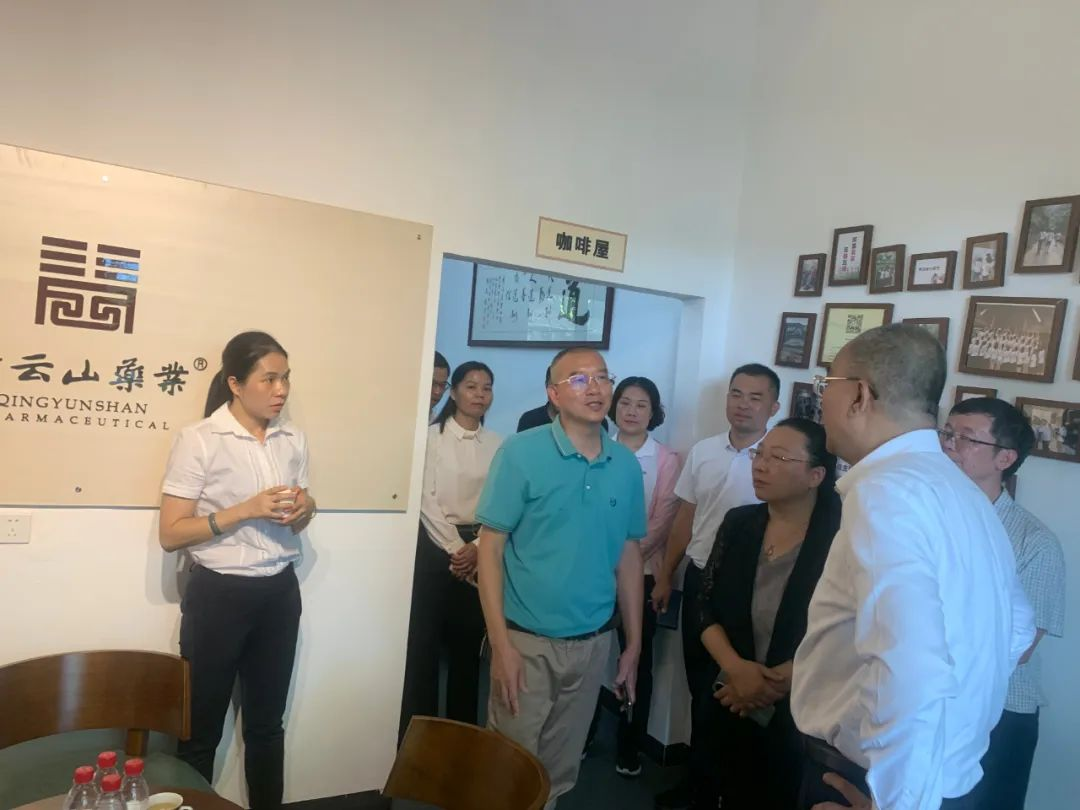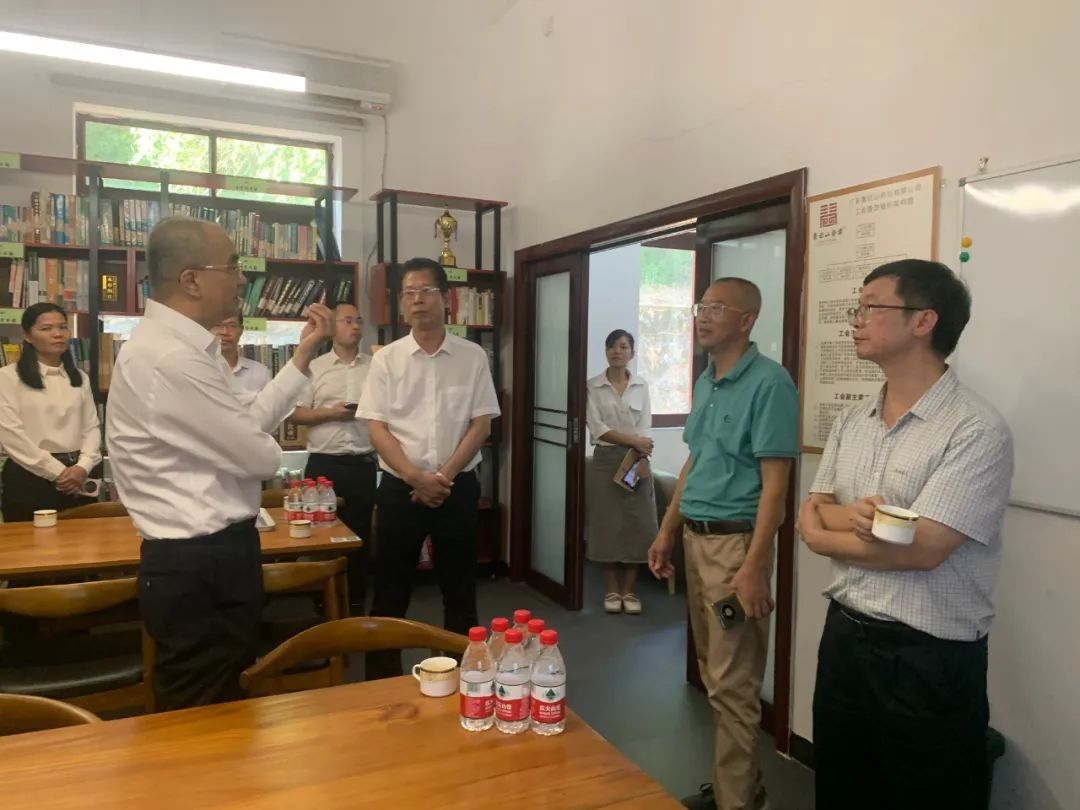 Deputy Secretary of the Municipal Party Committee Yang affirmed the typical leading role of our company in playing the role of exemplary industrial workers, attaching importance to the construction of cutting-edge talents, building a platform for industrial workers to show their style, and vigorously promoting the spirit of model workers, and expressed concern about the work carried out by our female workers' committee and league branch. He pointed out that the Municipal Federation of Trade Unions would play the dynamic role of the Industrial Reform Office and do a solid job in guiding and coordinating, organizing and promoting and assisting the work.


i i 
i 
i 
​​​​​​​i 
​​​​​​​i 
​​​​​​​i 
​​​​​​​i 
​​​​​​​i 
​​​​​​​i 
​​​​​​​i 
​​​​​​​i 
​​​​​​​i 
​​​​​​​i 
​​​​​​​i 
​​​​​​​i 
​​​​​​​i 
​​​​​​​i 
​​​​​​​i 
​​​​​​​i 
​​​​​​​i 
​​​​​​​i 
​​​​​​​i 
​​​​​​​i 
​​​​​​​i 
​​​​​​​i 
​​​​​​​i 
​​​​​​​i 
​​​​​​​i 
​​​​​​​i 
​​​​​​​i 
​​​​​​​i 
​​​​​​​i 
​​​​​​​i 
​​​​​​​i 
​​​​​​​i 
​​​​​​​i 
​​​​​​​i 
​​​​​​​i 
​​​​​​​i 
​​​​​​​i 
​​​​​​​i 
​​​​​​​i 
​​​​​​​i 
​​​​​​​i 
​​​​​​​i 
​​​​​​​i 
​​​​​​​i 
​​​​​​​i 
​​​​​​​i 
​​​​​​​i 
​​​​​​​i 
​​​​​​​i 
​​​​​​​i 
​​​​​​​i 
​​​​​​​i 
​​​​​​​i 
​​​​​​​i 
​​​​​​​i 
​​​​​​​i 
​​​​​​​i 
​​​​​​​i 
​​​​​​​i 
​​​​​​​i 
​​​​​​​i 
​​​​​​​i 
​​​​​​​i 
​​​​​​​i 
​​​​​​​i 
​​​​​​​i 
​​​​​​​i 
​​​​​​​i 
​​​​​​​i 
​​​​​​​i 
​​​​​​​i 
​​​​​​​i 
​​​​​​​i 
​​​​​​​i 
​​​​​​​i 
​​​​​​​i 
​​​​​​​i 
​​​​​​​i 
​​​​​​​i 
​​​​​​​i 
​​​​​​​i 
​​​​​​​i 
​​​​​​​i 
​​​​​​​i 
​​​​​​​i 
​​​​​​​i 
​​​​​​​i 
​​​​​​​i 
​​​​​​​i 
​​​​​​​i 
​​​​​​​i 
​​​​​​​i 
​​​​​​​i 
​​​​​​​i 
​​​​​​​i 
​​​​​​​i 
​​​​​​​i 
​​​​​​​i 
​​​​​​​i 
​​​​​​​i 
​​​​​​​i 
​​​​​​​i 
​​​​​​​i 
​​​​​​​i 
​​​​​​​i 
​​​​​​​i 
​​​​​​​i 
​​​​​​​i 
​​​​​​​i 
​​​​​​​i 
​​​​​​​i 
​​​​​​​i 
​​​​​​​i 
​​​​​​​i 
​​​​​​​i 
​​​​​​​i 
​​​​​​​i 
​​​​​​​i 
​​​​​​​i 
​​​​​​​i 
​​​​​​​i 
​​​​​​​i 
​​​​​​​i 
​​​​​​​i 
​​​​​​​i 
​​​​​​​i 
​​​​​​​i 
​​​​​​​i 
​​​​​​​i 
​​​​​​​i 
​​​​​​​i 
​​​​​​​i 
​​​​​​​i 
​​​​​​​i 
​​​​​​​i 
​​​​​​​i 
​​​​​​​i 
​​​​​​​i 
​​​​​​​i 
​​​​​​​i 
​​​​​​​i 
​​​​​​​i 
​​​​​​​i 
​​​​​​​i 
​​​​​​​i 
​​​​​​​i 
​​​​​​​i 
​​​​​​​i 
​​​​​​​i 
​​​​​​​i 
​​​​​​​i 
​​​​​​​i 
​​​​​​​i 
​​​​​​​i 
​​​​​​​i 
​​​​​​​i 
​​​​​​​i 
​​​​​​​i 
​​​​​​​i 
​​​​​​​i 
​​​​​​​i 
​​​​​​​i 
​​​​​​​i 
​​​​​​​i 
​​​​​​​i 
​​​​​​​i ​​​​​​​i ​​​​​​​i ​​​​​​​i​​​​​​​i ​​​​​​​i ​​​​​​​i ​​​​​​​i 
​​​​​​​​​​​​​​i​​​​​​​i ​​​​​​​i ​​​​​​​i​​​​​​​i  ​​​​​​​i ​​​​​​​i ​​​​​​​​​​​​​​i i