3S Functional Melt-In-Mouth Powder
3S Functional Melt-In-Mouth(MIM) Powder

is a new form of micro-fine powder, that can

 melt quickly on the tongue

 without water in 3 seconds, so that it can be

drunk directly

, avoiding the difficulties of chewing and swallowing. Compared with conventional instant granule, the MIM powder is not only having faster solubility, it also has been authored with

5 patents for its unique technology.

 By targeted constructing the

active ingredient protector, selecting food-grade carrier

, to form a

 stable active ingredient protect system,

 increase the contact time in mouth, improve the absorption. Besides, the dosage form is packed in small sachets, which make the product more portable and convenient to take, bring convenience to consumers.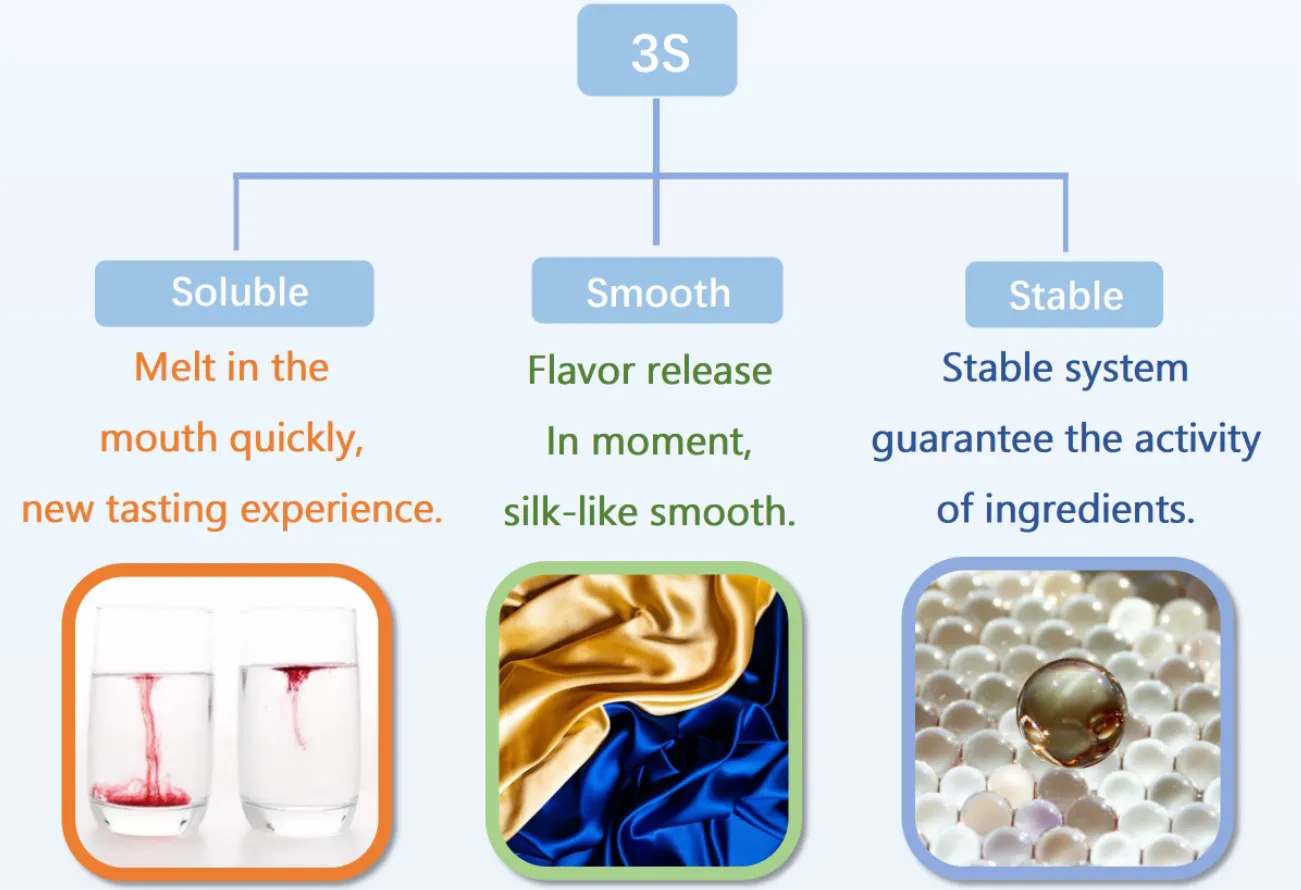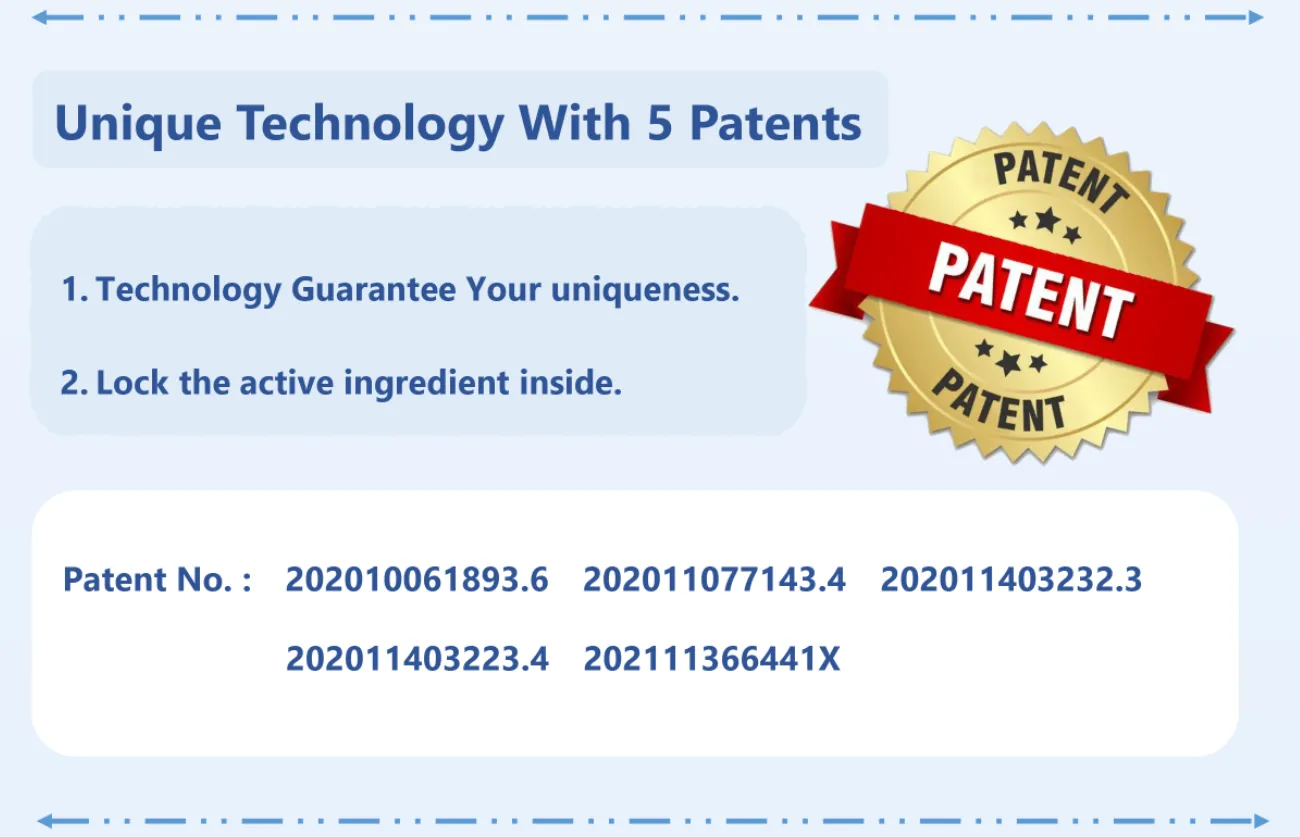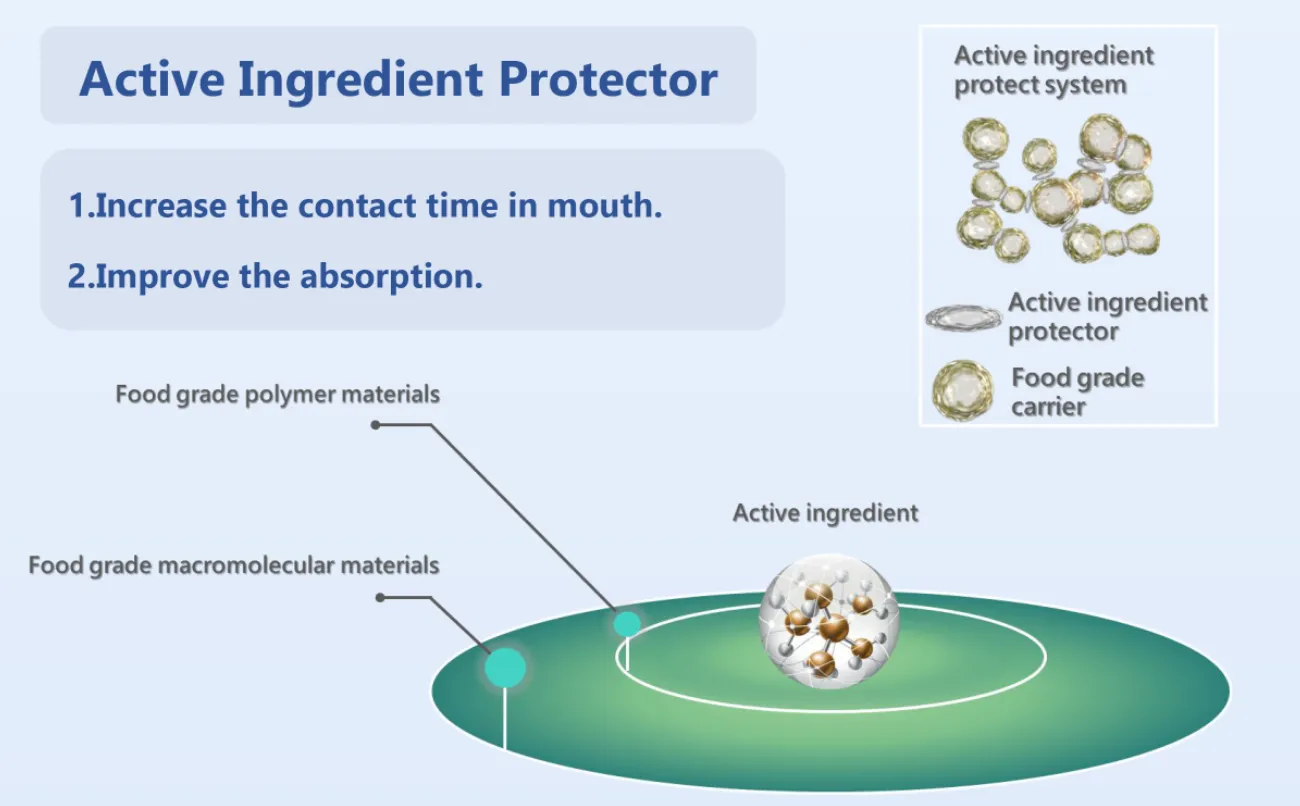 If you are interested in our solutions, packaging or formulations, please feel free to contact us for detailed information and we will be happy to answer these questions
ODM of 3S Functional Melt-In-Mouth Powder 

Specifications

Production capacity

1.0-2.0g /sachet;. 1.5-2.5g /sachet.

Customed

7.2million sachets /month

Description:

1) Main products can be directly carried out in the formal production process; customized products need to be evaluated by the Finished Products Service Department after small and medium trials before determining whether they can enter formal production.

2)Customized products need to be charged for small and medium trials; The period of the small trial is expected to be 15-30 days; The start quantity of the medium trial is 100kg and the period is expected to be 30 days.

3)Now can be produced according to the national standard. Meet the formal customized sample preparation; large production equipment according to the dosage form promotion to consider when to purchase.

4) The outer packaging needs to be confirmed by the customer side with the design and printing house after the final pre-production sample, the sample box will be handed over to the factory responsible for picking on behalf of the factory.
We also have a professional creative visual design team for packaging design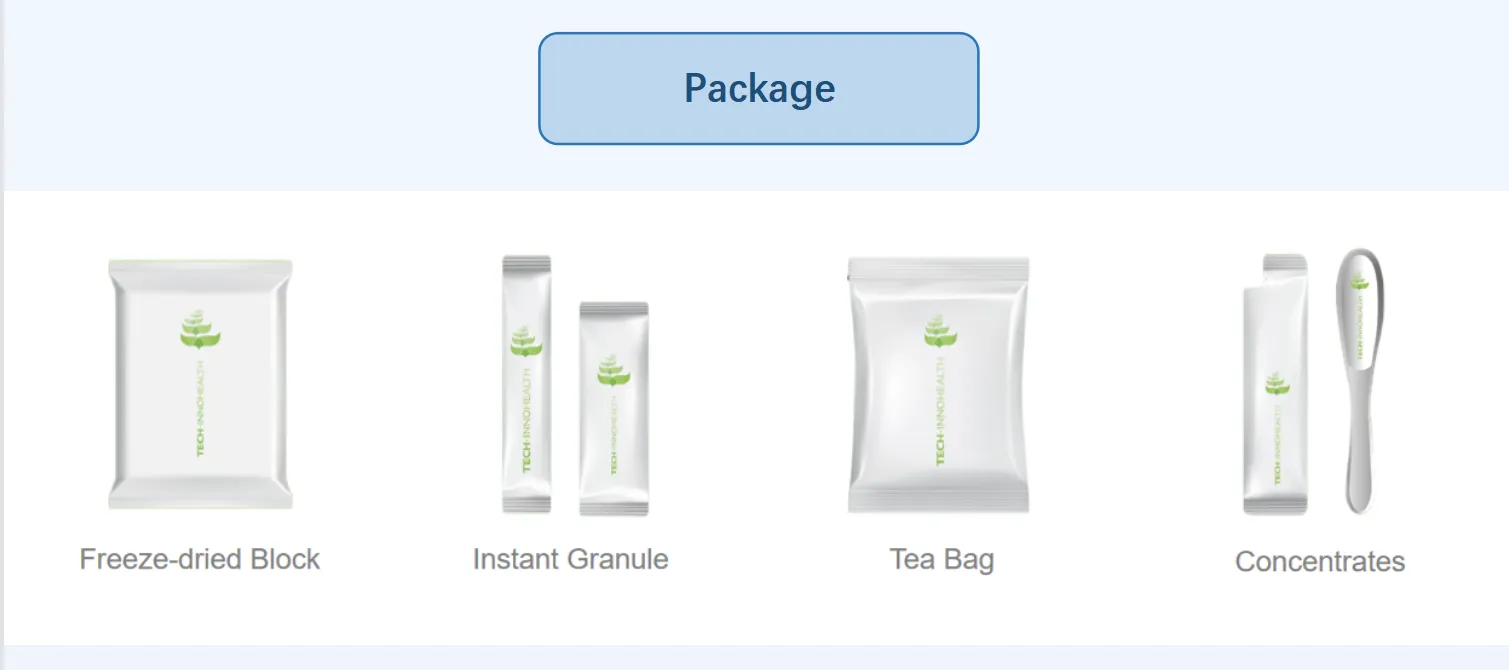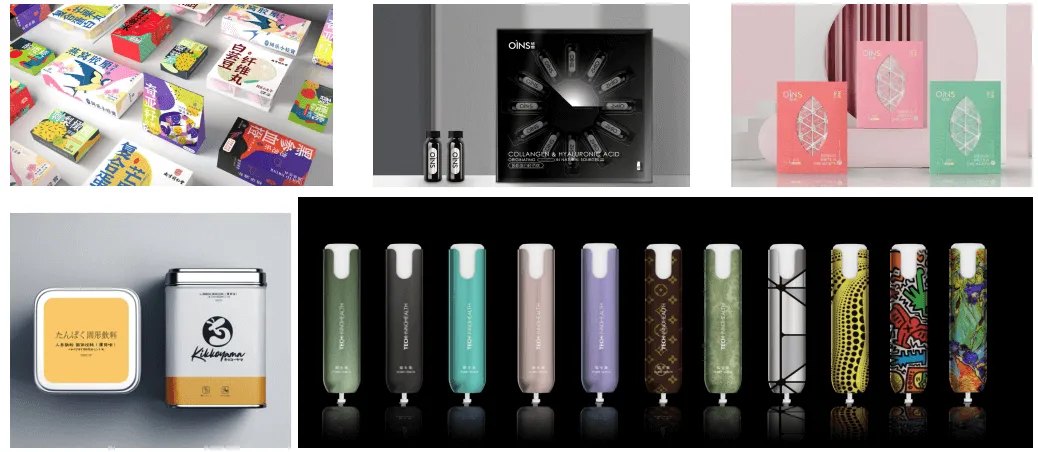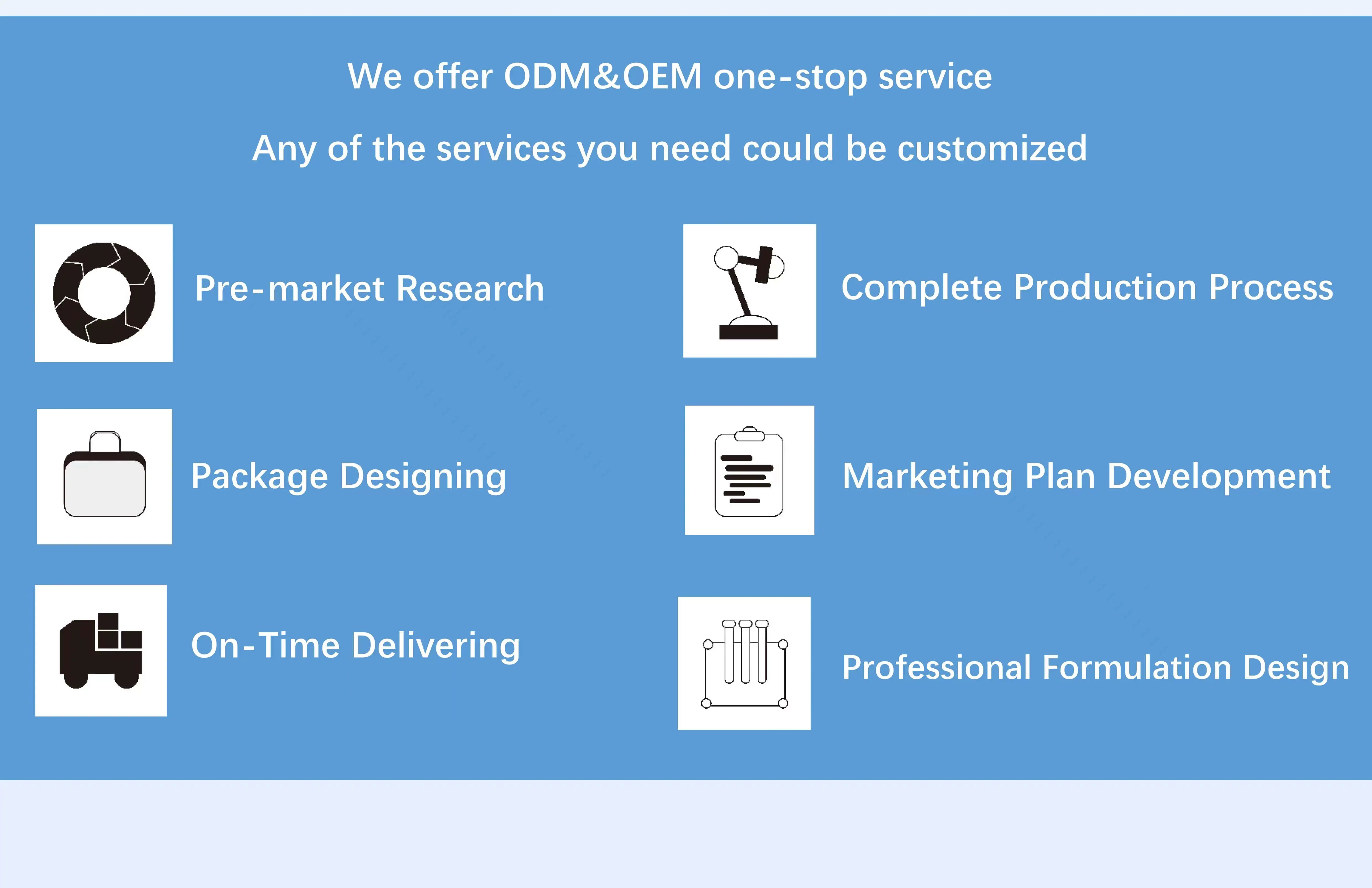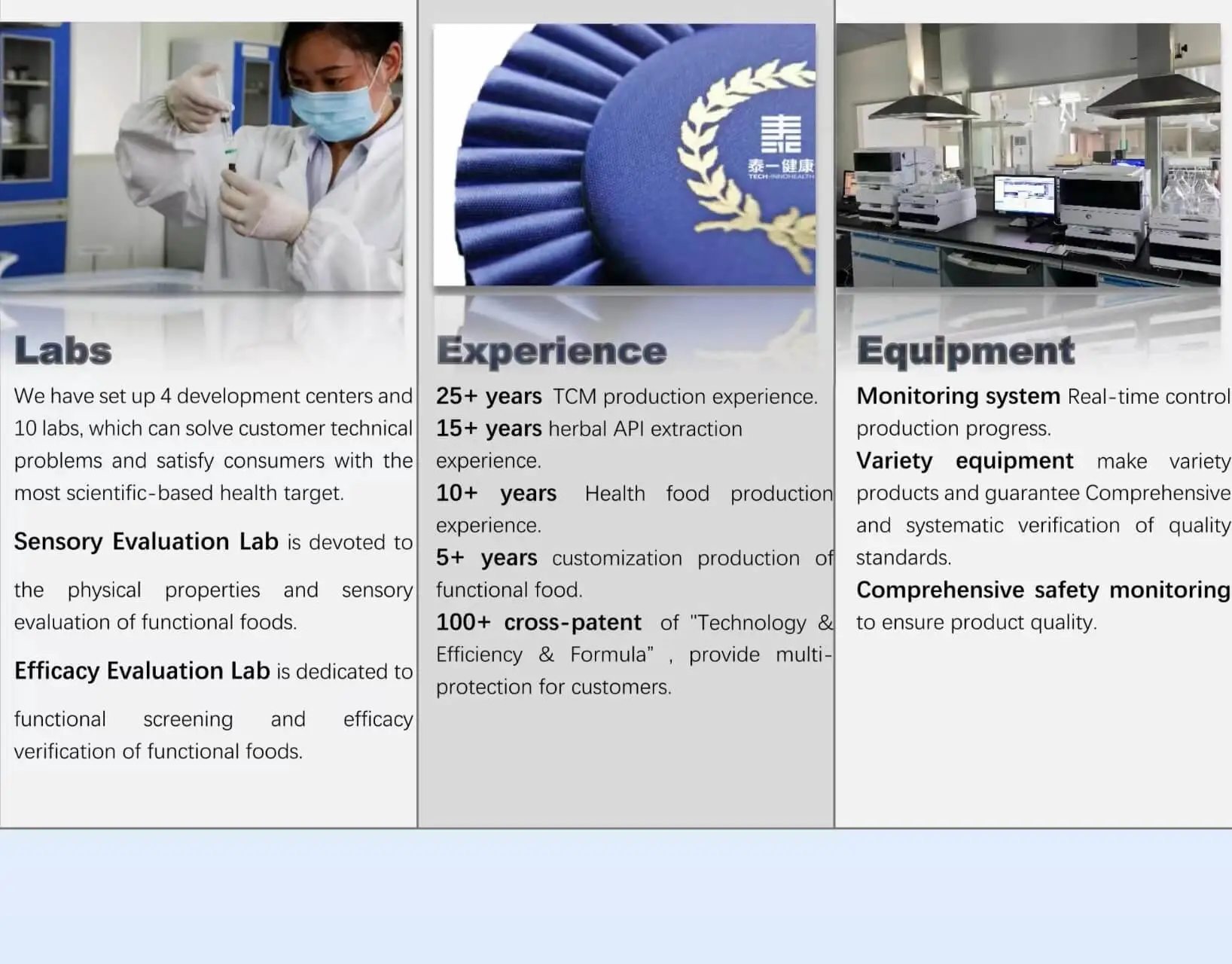 Stay Up Later Healper | Liver Protect

Main ingredients:




Chrysanthemum morifolium, Pueraria Lobata, Cassiae Semen,

Bamboo leaf, Wolfberry




Functions:




Protects liver cells and boosts immunity




Appropriate crowd:




People who frequently stay up late




Taste:

 
Herbal Flavor

Fatty Liver Ablators | Liver Detox

Main ingredients:




Haematococcus pluvialis,Hericium erinaceus,Artichoke, Noni.




Functions : 




Reduces fatty liver, lowers blood lipids, reduces the burden on the liver




Appropriate crowd:

 
office workers, fatty liver patients


Taste:

 
Lime & Mint 

Hangover Fixer | Liver Guard

Main ingredients:




Ticom-Wakup® Combination (Turmeric, Hovenia dulcis, Pueraria ),  R99™ Black Ginseng (rich in Rg3), B-rich yeast, Corn oligopeptides.




Functions:




Promotes alcohol metabolism and relieves hangover discomfort




Appropriate crowd:

 
People who need to drink,or with alcohol allergy


Taste:

 
Tropical Fruits
Skin Whitening MIM Powder

Main ingredients: Skin Sekiyama extract,TF-Roberts® Black Tea Extract, TiroxC® Rosa Extract , Niacinamide, Astaxanthin, Chayote powder, Collagen Tripeptide

Taste: Fruity, sweet and sour taste.

Function: Whitening - Fighting Stressful Dullness

 

Weight Control MIM Powder

Main ingredients: TF-Roberts® Black, Green Coffee Bean Extract, Citrus polyphenols, Agaricus bisporus powder, Opuntia ficus-indica powder

Taste: Sweet with faint tea fragrance. 

Function: Anti-sugar & Anti-cellulite