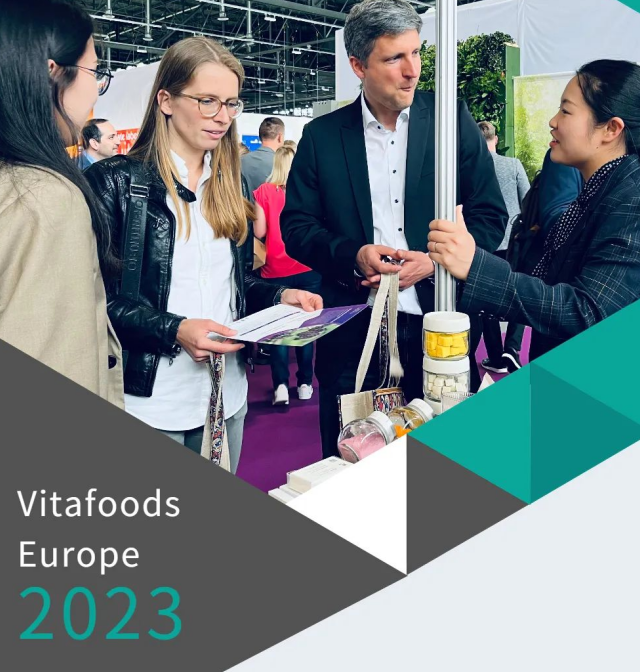 As an important member of Informa Nutrition and Health, Vitafoods Europe has a history of 20 years +and has become the largest professional exhibition in the European health food industry, its high quality positioning has been highly concerned and recognizedby industry professionals, and is the wind vane of the European nutritional health food market, attracting health food companies and industry experts from around the world every year.
On May 9-11, 2023, the annual Vitafoods Europe exhibition came to a successful conclusion in Geneva, Switzerland; the exhibition gathered global health food quality suppliers, deeply focused on the industry's cutting-edge innovation trends, and promoted the deep integration of the upstream and downstream industry chain.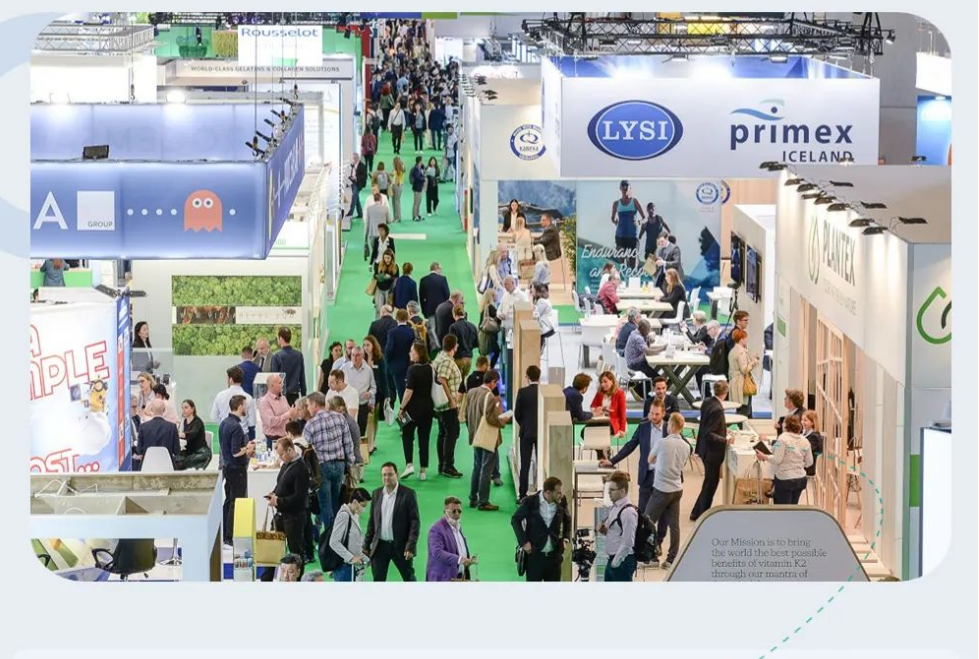 During the exhibition, Tech-Inno Health's sales elites always communicate with customers with high enthusiasm and proactively, patiently explaining the products, analyzing the market, seriously answering customers' questions and listening carefully to their needs, so that customers can understand the core content of the company and the unique advantages of the product system in all aspects. 3 days are short, but we show customers Tech-Inno Health's good service attitude We have shown our customers our good service attitude, professional R&D capability and innovative product development capability.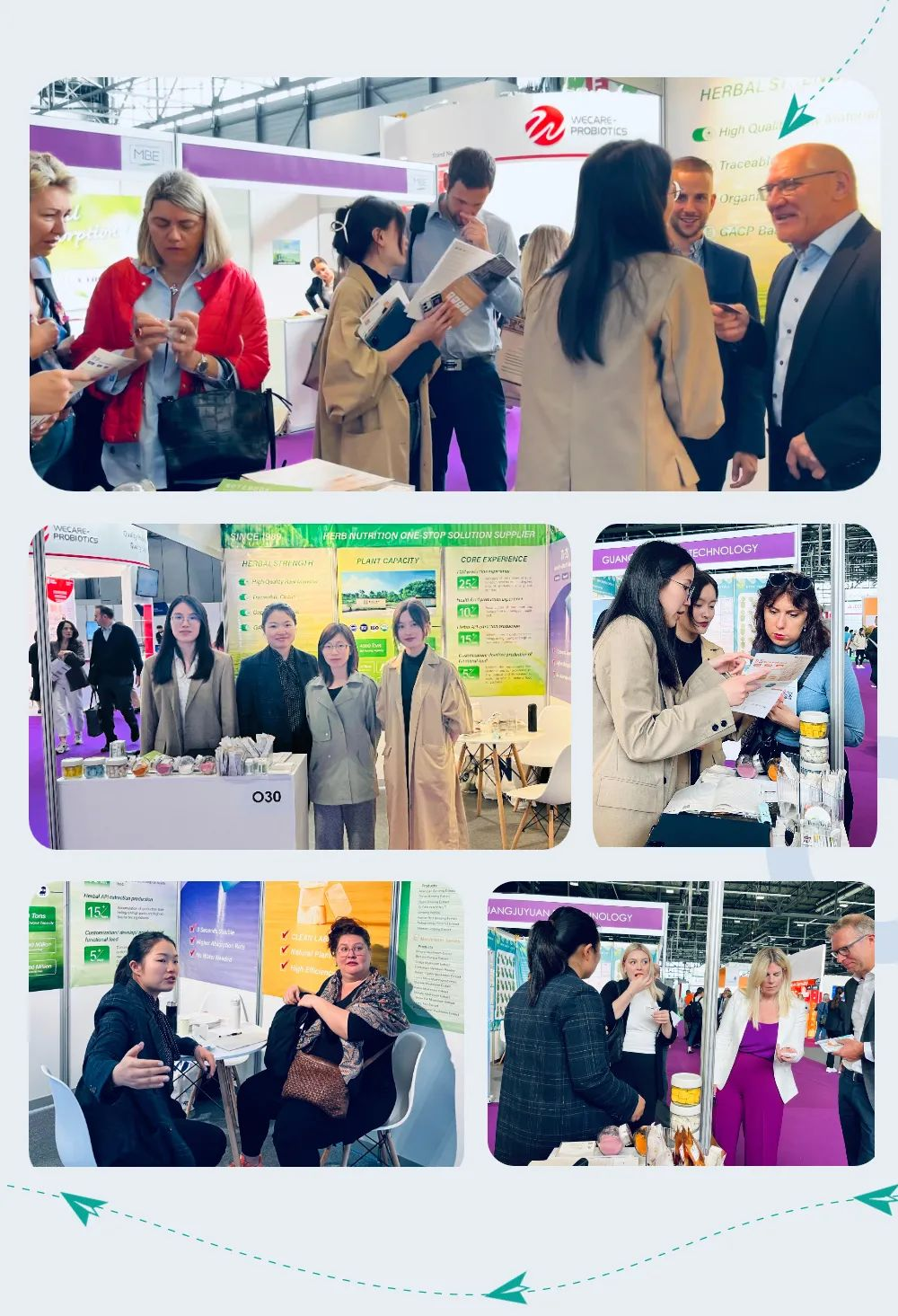 A good product wins reputation
As a professional health product supply chain service provider in China, Tech-Inno Health brought innovative raw materials, popular new products and other diversified products to this exhibition, among which 3F functional lyophilized cube, 3S flash release direct-drinking granules and star raw materials, the main formulations in 2023, attracted domestic and foreign customers to consult and discuss with them with their unique advantages.
N0.1
Innovative dosage form--3F functional Freeze Dried Cube
Freeze-dried cube is a dosage form with fixed shape and certain rigidity of loose porous structure by using ultra-low temperature water sublimation technology to extract water from the system. This process avoids the destruction of thermally unstable potent substances by high temperature treatment and improves the effective retention rate of potent substances. The 3F functional freeze-dried cube developed by Tech-Inno Health is made of natural plant materials as carrier matrix, with clean and safe labeling, and adopts -40C low temperature freshness locking process to make high retention of nutrients and high restoration of taste and color, these features make it establish unique advantages among many dosage forms.
At present, freeze-dried cube is still a relatively new dosage form. Tech-Inno Health has developed new products with functions of liver protection, eye protection, beauty and slimming, such as Eye Glow Double Berry cube, Light Burn Meal Replacement cube, Plasticity Nutrition cube and Water Glow Revitalizing cube, etc. by combining with the popular effects in the market. The rich product system and wide range of application scenarios will not only bring surprises to the customers on site, but also the natural health concept will be more in line with the expectations of the consumer market.
N0.2
Innovative dosage form--3S Fast Melt powder
In the face of modern people's fast-paced life habits, convenience and efficiency have become the advanced needs of consumers. Compared with instant powder, it has stronger advantages in outdoor, travel, sports and office applications where it is not easy to use liquid drinks. A small bag, easy to carry, tear open and drink, become the choice of "pocket health" nowadays.
Tech-Inno Health has applied 3S Fast Melt Powder in the field of functional food and developed a series of products with popular functions such as liver protection, brain health, beauty and immunity, which not only meet the taste needs of different people, but also can be directly chosen by customers of various brands.
Facing the rapidly changing market environment, Tech-Inno Health always grasps the industry trend with the thinking of "change" and focuses on the popular categories with the concept of "no change". At present, we have a variety of dosage form categories such as 3S flash release direct-drinking granules, 3N concentrated liquid packets, 3F functional Freeze Dried Cube, Nanopop micro bubble tablets, honey paste, tea substitute, etc., and gradually build up a product matrix according to the specific needs of customers.
N0.3
Star ingredients to empower new product development
In addition, CLEAN-GINSENG ginseng extract, rare ginseng saponin,  ganoderma lucidum extract, elderberry extract and other special ingredients have also received high attention. Thanks to this, the raw material business has become an important part of the core business system of Tech-Inno Health. The comprehensive factors such as strong production capacity of high-quality raw material base and strict quality control provide stable support for the development and supply of raw materials to meet the growing demand for raw materials from customers, and also provide strong and powerful guarantee for the smooth development of new products by customers.
We are grateful to all the new and old customers who came to Tech-Inno Health booth, your support is our greatest motivation. Through this communication and exchange, through sharing knowledge and experience, we understand the market dynamics and customer needs and this valuable information will further motivate us to improve our innovation ability, enhance the quality of products and services and develop new products, so as to better help our brand customers to seize the first opportunity and win the market.